SpectorSoft designs products that allow you to record and view what employees and children do on the computer, and specifically what they do on the Internet. Our products are especially popular with people who want to record and monitor the online activity of their loved ones and for employers who want to reduce inappropriate and non-work related web surfing.
Record and Review Computer Activity by Your Employees or Children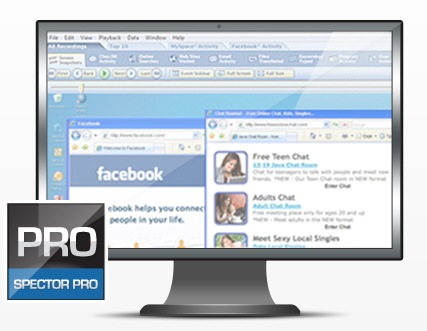 SPECTOR PRO has deservedly earned its reputation as not only the most trusted monitoring software in the world, but as also the most feature-rich, while being easy and intuitive… even for beginners!
The Gold Standard in Internet Monitoring and Surveillance Software
SPECTOR PRO is the world's best selling software for monitoring and recording every detail of PC and Internet activity – in your home or in your office.
Selected as the Editors' Choice by the experts at PC Magazine
SPECTOR PRO records every detail of what they do on the computer – their chats, instant messages, emails, the websites they visit, what they search for, what they do on Facebook and Social Networks, the pictures they post and look at, the keystrokes they type, the programs they run and much more. And because of its advanced surveillance Screenshot features, you get to see not only WHAT they do, but the EXACT order in which they do it, step by step.
Never doubt who is doing what on the computer with SPECTOR PRO
http://www.spectorsoft.com/products/SpectorPro_Windows/index.asp