Build. Click. Deploy.
Simple app deployment from development to production.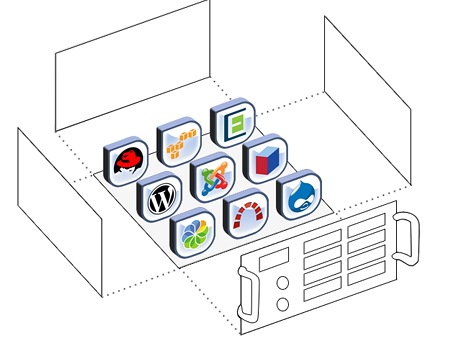 BitNami provides free, ready to run environments for your favorite open source web applications and frameworks, including Drupal, Joomla!, WordPress, PHP, Rails, Django and many more. And withBitNami Cloud Hosting, enjoy automatic backups, monitoring, and more.
Development
BitNami provides self-contained environments that greatly simplify development and testing of modern web applications. They are available as native installers, virtual machines and Amazon cloud images and support Windows, Linux and Mac OS X.
Production
Our BitNami Cloud Hosting service provides everything you need to put your application in production on the Amazon Cloud, including automatic backups, monitoring and server resizing. All with the ease of use you have come to expect from BitNami.
Enterprise
Our Enterprise offering is designed for companies and service providers deploying virtualized infrastructure and private / public clouds. Leverage our application library to power your cloud and start providing value to your users from day one.