gPXE is an open source (GPL) network bootloader. It provides a direct replacement for proprietary PXE ROMs, with many extra features such as DNS, HTTP, iSCSI, etc. Take a look at ourScreenshots page and the HowTo Guides for some ideas of what we can do, and grab the code from our Download page.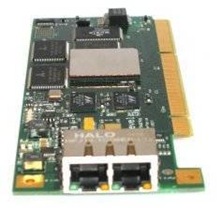 gPXE evolved from Etherboot, and is maintained by the Etherboot project.
Here you will find various information about the Etherboot Project, and a repository of useful contributions from people who use Etherboot and gPXE. We hope you find this information useful.
We are always looking for new people to help us improve our projects. We need people who can program, write/edit documentation, update websites, and provide help on our Etherboot-Discuss and Etherboot-Developers mailing lists and our IRC channel, #etherboot on irc.freenode.net.
Please join us, and become part of a great Open Source project!
— The Etherboot Project Community —
---
Google Summer of Code 2011
The Etherboot Project is taking part in Google Summer of Code 2011.
We encourage students to consider or propose GSoC project ideas and get in touch with us:
Our GSoC project ideas page has suggested projects and more information on participating.
Our GSoC 2011 Organization Profile
Our GSoC 2011 Project Profile and Application form
Please use the contact information on our ideas page to reach us.
We look forward to hearing from you!