Soon the Christmas time will come, and winter related designs will become more and more popular – I am hoping these brushes will help You to create all those winter season works. There are pine, ice, snowflake, snow and many different Christmas brushes for every taste in this list.
Also these brushes are great inspiration to remind You the most popular Christmas symbols.
Put these brushes in good use or just bookmark them for later use! Remember soon these brushes will become handy!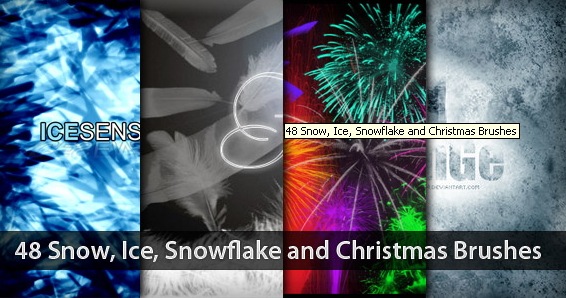 Feel free to share some of the favorite Christmas brushes you use, will be appreciated!
Source
http://www.1stwebdesigner.com/freebies/48-snow-ice-snowflake-and-christmas-brushes/