Attention: jFlow Plus is Out
This article uses an outdated version of jFlow and, although it works just fine, lacks some enhancements. Please check out jFlow Plus on my other websiteWordImpressed.com! There you can read about jFlow Plus and view a cool demo.

jQuery sliders make a great website addition. Are you using the jQuery jFlow Slider Plug-in?  Awesome! Out of the box this slider is pretty good.  It's easy to modify and light weight.  In this article I will show you how to add an auto slide functionality and pause functionality to the jFlow jQuery plug-in.
Why jFlow is a Good Slider
jFlow is a very light-weight slider. If you've been using sliders in your web design for some time perhaps you've had experiences with a few jQuery sliders that hasn't been so good. jFlow out-of-the-box is good, but let's make it great. One of the most requested features for this slider is to have the popular pause and autoslide functions.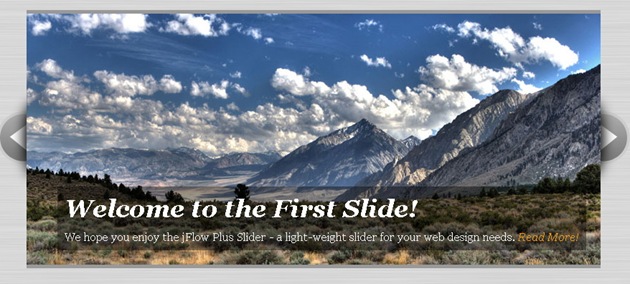 Sources
http://www.wordimpressed.com/demos/jFlowPlusDemo/index.html
http://www.dlocc.com/articles/jflow-slider-auto-slider-with-pause-functionality/