Illustrator has great control over gradients and blends but if you want to fade the gradient from color to transparency you have to use Opacity Mask.
The use of opacity masks in Illustrator is not as straightforward as in Photoshop but is just as powerful once you get to know how to use them.
Here is something to get you started.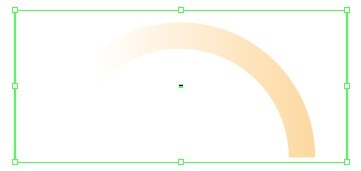 THE PROCESS
Select the object you want to make transparent. Create a rectangle and fill it with black and white gradient.
(The gradient you use as a mask doesn´t have to be black and white, you can use any color you like).
Make sure the gradient is in front of the object you are working on. And Select both objects.
Now open the Transparency panel and choose "Make Opacity Mask"
The lighter color of the gradient makes the object transparent and dark makes it opaque.
If you click on the gradient icon in the Transparency panel, you can play around with the gradient on the artboard, changing the direction and position of the gradient.
Clicking back on the object icon takes you back to the object where you can change it´s color and apply effects.
You can even fill it with a gradient.
This technique is very useful when you are creating Highlights or shadows.