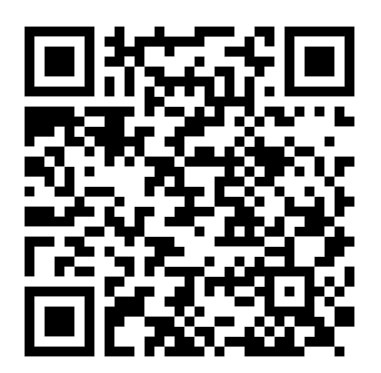 QR Code and 2D Code Generator
This page is an online two dimensional code generator which is written in PHP. It can generate QR Code, Data Matrix, Aztec Code and Micro QR Code for the time being. Because QR Code is much more popular than the other code formats, it is separately named in the page title. If you need more information on two dimensional bar code systems, I strongly suggest that you take a look at Roger Smolski's comprehensive blog on QR Code and two dimensional bar codes. Also you should check out John Hopkins's extensive iPhone QR Code reader roundup. Lastly, if you would like to help a student with his university expenses, you can try Michael Schade's QR Business Cards service.
Using the form on this page, you can create two dimensional code images that trigger various actions on the scanner device. Don't forget to install Qrafter to scan QR Codes if you have an iPhone. You can use this form on both your desktop browser or your new generation mobile device (like iPhone). You can find the explanations under the form. If you like this page and you have ideas to implement, please give feedback, so that I can improve the page. So far, this page created 525218 codes since I started counting in January, 2010. You can find a detailed real-time count graph that updates hourly at the bottom of the page. Seems like especially QR Codes are getting more and more popular outside the far east.
Please be sure to read the Notes section below, if you encounter any problems with code generation (Especially for Micro QR Codes or backslash characters you may encounter on some codes!).
READ THIS FIRST:
I am getting many questions about scanning the codes created on this generator. Most of them are about some problem with the scanner not detecting the content of the code properly. This generator follows established standards strictly and no scanner (yes, none of them) for any platform except Qrafter for iPhone follows those standards completely. So, if you somehow end up with an unexpected result after scanning a code, it is because that your scanner was developed lousily. If you are on iOS, use Qrafter for guaranteed standards compatibility.