We are Google Ventures, the venture capital arm of Google Inc.
In our previous lives, we have founded startups, built products, and invested in companies. Now we focus on finding the most interesting entrepreneurs from a range of sectors and stages, and then using all of our resources to help them succeed.
We're nationwide, with offices in Cambridge,Mountain View, New York, and Seattle.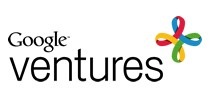 Adimab is the first fully integrated, yeast-based antibody discovery platform.
CoolPlanetBioFuels is developing negative carbon and carbon neutral fuels based on plant photosynthesis, which absorb carbon from the air.
Corduro offers a range of payment services for Internet, mobile, and traditional retail transactions.
Dasient is a leader in anti-malware technology. Their suite of products protects the websites of e‑commerce, media, web hosting, financial services, and other global enterprises from losses of data, revenue and reputation caused by web-based malware attacks.
English Central makes improving one's English fun and effective by turning popular web videos into powerful language learning experiences. EnglishCentral users not only watch videos, they speak them and receive instant, personalized pronunciation feedback via our cloud-based system.
HomeAway is the world's leading online marketplace for vacation rentals and bed & breakfasts, connecting homeowners, property managers and innkeepers with the millions of travelers who seek the space, privacy and affordability of alternative accommodations instead of hotels.
HubSpot offers an all-in-one marketing software platform for small and medium sized businesses. Thousands of companies in dozens of countries use HubSpot software to increase the number of visitors to their websites and convert more of those visitors to leads and customers.
iPierian is creating new therapeutics discovered using cellular reprogramming and directed differentiation of patient cells.
LawPivot is a legal Q&A website enabling companies, especially startups, to confidentially receive crowdsourced legal answers from highly qualified lawyers for a fraction of the cost. Additionally, the site allows lawyers to market their legal services by sharing expert advice and engaging in discussion.
Miso is a social platform that makes watching TV more fun. It's a new and engaging way for people to enhance their entertainment experience at home through a "second screen."
Miso Media creates educational software that makes learning an instrument fun and easy.
Next Autoworks is a new American car company that will introduce a safe, high-quality, fuel-efficient car for the U.S. market – at a very competitive price.
What's it like to work with Google Ventures?
Hear from entrepreneurs about their experience working with us.
ngmoco games are played more than 50 million minutes a day and have been downloaded more than 60 million times on Apple's iOS devices. The company's Plus+ social network has over 13.5 million registered users. In September of 2010, ngmoco announced its commitment to the Android platform with games and services arriving by the end of the year. * ngmoco was acquired by leading Japanese gaming company DeNA in November, 2010.
OpenCandy exists to solve distribution, monetization and discovery problems in the consumer application space. OpenCandy's first product is an ad network for consumer applications.
Pixazza is a Web service that converts static images into interactive content by revealing the "products in the picture" across popular Web sites.
Recorded Future extracts time and event information from the Web. Recorded Future offers customers new ways to analyze the past, present, and the predicted future.
RelayRides is the world's first neighbor-to-neighbor carsharing service. RelayRides enables car owners to make money while providing those in need of a car with affordable access to one.
SCVNGR is the game layer on top of the world. It's part game, part gaming platform. Play SCVNGR by going places, doing challenges and earning points. Or, build on SCVNGR by adding challenges to your favorite locations.
Signpost is a community-powered deal site that helps people find compelling local deals.
Silver Spring Networks is a leading smart grid solutions provider. Its hardware, software, and services help utilities reduce carbon emissions, operate more efficiently, and empower their customers with new ways to monitor and manage their energy consumption.
Trada offers the first and only crowdsourced pay-per-click marketplace, allowing businesses and advertising agencies to run PPC campaigns across all major search engines by leveraging the skills of hundreds of the world's best paid search experts.
Transphorm makes ultra-efficient power modules that eliminate up to 90% of all electric conversion losses. From HVACs to hybrids; servers to solar panels – Transphorm enables significant energy savings across the grid.
VigLink is a tool for publishers of all sizes to make monetization of their outbound links effortless, transparent, and honest.
23andMe is a leading personal genetics company dedicated to helping individuals understand their own genetic information through DNA analysis technologies and web-based interactive tools.
WeatherBill helps people and businesses adapt to climate change through technologically advanced weather insurance products.